TRADES? YES!
CLICK THE LINK BELOW FOR A
WHOLE PAGE OF STUFF FOR SALE
---
---
Want LCD display for
Kodak EasyShare C743 Digital Camera

---
Want plywood or similar for floor in shed.
need at least one piece 2x8 feet. 1/2-3/4"

---
---
Want Serial (RS-232) cable for Dell Axim X50/X51 PDA
---
---
Wanted wireless 802.11 IP Camera for outdoor use with good
very low light performance. Prefer pan/tilt/zoom.

---
Want Compact Flash Cards >= 8GIG.

Want Secure Digital Cards >= 16GIG
Bigger is better.
---
Want LCD for Toshiba 7140CT LTM13C417
Want Battery for Toshiba 7140CT dead or alive
Toshiba PA2505, PA2505UR, PA2506UR, PA3000U-1BRS, PA3000UR, PA3001, PA3001U-1BRM,
PA3002U-1BRL, PA3002UR Battery for TOSHIBA Portege 7000, 7010, 7020, 7140, 7200, 7220 Series Laptops
Want Battery for Toshiba Portege 3480CT PA2467 or PA3038 dead or alive
---
Want small series spot welding head for battery tabs.
aka parallel gap head.
Prefer mechanical actuation. I don't want to pipe air to the place
it needs to be.
---
---
---
Want Milling Table for
Unimat DB200 lathe/mill.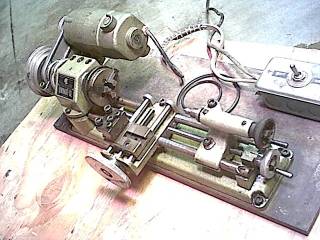 ---
SMALL COMBO LATHE/MILL
Smithy
Sherline
etc.
---
---
---
---
---
---
---

STREET MOTORCYCLE
ABOUT 500cc TWIN
WATER COOLED
AGE NOT IMPORTANT IF LOW MILES
PREFER SHAFT DRIVE
WITHIN DRIVING DISTANCE OF PORTLAND OREGON.
Most Any Condition OK IF It's Complete AND Mostly Assembled.
Probably Don't Want a Wrecked One.
---

TRADES? YES!
CLICK THE LINK BELOW FOR A
WHOLE PAGE OF STUFF FOR SALE
NOT-WORKING/REPAIRABLE
IS OK IN MOST CASES
I MAY ALSO BE INTERESTED
IN ITEMS RELATED TO OR USED
WITH THE ABOVE.
E-Mail Description,
EXACT MAKE AND MODEL NUMBER
CONDITION LOCATION AND PRICE.